This past November, Prominent Builders completed a new home construction project. Shadab Raziuddin and his family could not be happier with the way the home turned out and wanted to share their experiences with you.
For this project, we built an entire new home where their existing house was located. That's not always a simple project to complete. In his interview for this article, here's what Shadab said:
Q: What was it about Prominent Builders that made you decide to work with them?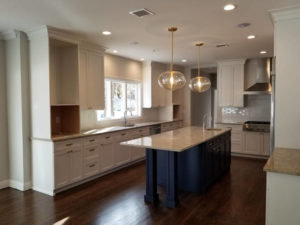 A: We felt comfortable with the owner, Mike, and his team. From the beginning, we had a good vibe about them. In the construction industry, there are a lot of negative reputations. Not so with Prominent Builders. We felt their professionalism right from the start.
Q: How would you describe the process of working with Prominent Builders?
A: Everything was done very professionally. They were very organized. Everyone we met was pleasant. Every expectation we had was met. We had many questions along the way. They made us feel comfortable and helped educate us about the home building process.
Q: Please tell us about any issues you had to deal with that Prominent Builders resolved.
A: There were delays with permits, and inspections. They handled them with the utmost urgency and addressed them right away so they didn't impact the project.
Q: How do you feel about the work Prominent Builders completed for you?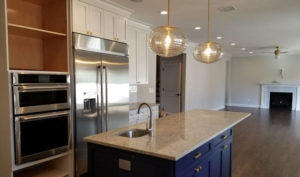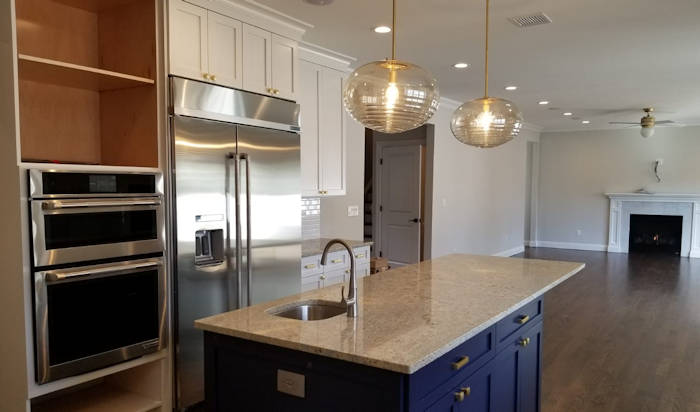 A: We absolutely love it. Their workmanship and attention to detail was phenomenal. We closed on our home and Prominent Builders is staying in touch with us to handle some punchlist items. Their work is top-notch high-quality. We have already recommended them to others looking to build a home.
Q: Is there anything else you would like to mention about Prominent Builders?
A: I would really like to highlight that this industry has a bad rap. Most people are distrustful of building contractors. The team at Prominent Builders takes that out of the equation. They are professional and friendly. Their office is beautiful and makes you feel welcomed when you are there. Their project managers are very knowledgeable and they only hire the best subcontractors. They really have taken the "nightmare" out of construction. Anyone who is afraid of building or remodeling a home should talk with Prominent Builders. They gave us an on-time a result that was painless.
"Everyone at Prominent Builders hopes the Razziuddin family's experience will inspire you to reach out to us for your new home construction or remodeling project."