When planning to build a new home, one of the first things to take into consideration is whether you would like to have a custom home built or purchase one that's being built by a production builder (a company that builds a high volume of homes, like in a development). Knowing what type of home each builder offers, can assist you in making your decision.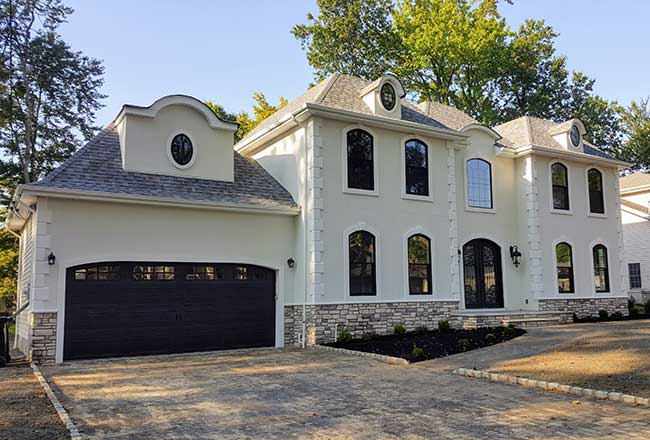 An experienced home builder, whether custom or production, will walk you through each step of the new home construction process. The differences between the two rest in where your home is built (on your lot or in a development), as well as with how much input you want to have in selecting the features and options built into your new home.
A production builder will provide you with a select number of floor plans and a limited array of personalized options from which to choose, like cabinets and countertops. Working with a custom builder, on the other hand, will give you the ability to create a one-of-a-kind home that will offer a greater range of design options.
The Prominent Builders and Design's new home construction team can assist in the decision process by letting you know all your options. Contact us to talk about your new home construction project.
Home Builders with Over 25 Years of Experience
When it comes to building a new home, if you are like most people, you will want to work with a home builder experienced in all aspects of the construction process, from design to build. Our experience makes Prominent Builders and Design in Bergen County, NJ the perfect contractors to assist you with your new home construction.

You are never going it alone when you work with our design and build team. We maintain open communication with you throughout the process. Additionally, uncompromising attention to detail and craftsmanship are at the top of our list of priorities. That's beneficial to you because it means you will be completely satisfied when you move into your new home. We even have an on-staff designer who can walk you through making selections for cabinetry, countertops, flooring, and paint choices, to name a few.
Contact us today to speak with the custom home builders at Prominent Builders and Designs.