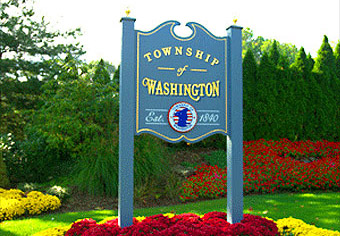 Home Improvement in Washington Township – By Far the Best with Our Team of Professionals
Can you guess from whom Washington Township got its name? As with many towns in Bergen County and other NJ counties, George Washington slept here. Today, there are plenty of activities for families. Equally important are the public and private schools that make it an excellent place to raise a family. Finally, the value of the homes has been attracting people to this community. So, when you want to upgrade the interior of your home, where do you turn? We contend that the professionals at Prominent Builders and Design are the best team to handle your renovation projects like kitchen and bathroom remodeling.
Call today to see why our project team handles Washington Township home improvement projects best.
Bathroom Remodeling – Planning with Comfort and Functionality
Our clients have impeccable taste, so when it comes to a bathroom remodeling project, we make sure we incorporate their desires into a room they can enjoy for years. When renovating any room, the design should be dictated by your tastes, goals for the room's use and the longevity of your home. Many of today's trends are geared toward functionality and comfort. Our clients' bathroom remodeling projects incorporate accessibility features like low and no-threshold showers, flooring that is heated… trends that won't likely go out of style. Our design consultants assist in selecting flooring, vanities, and other features that can stand the test of time.
Let us assist you in planning and executing your bathroom remodeling project.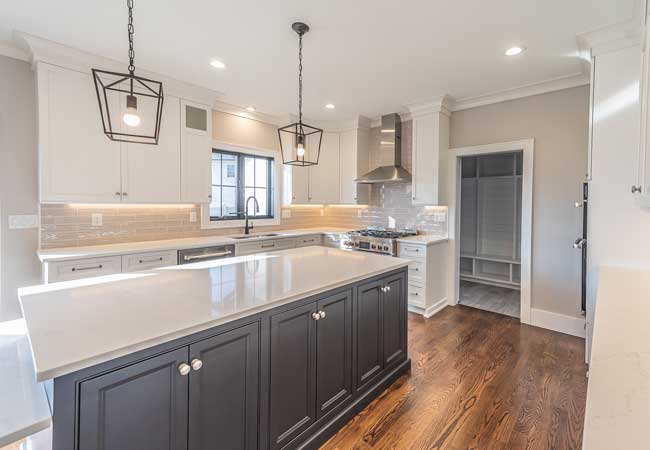 Impeccable Kitchen Remodeling Projects
With over three decades of experience renovating many Washington Twp and Bergen County homes, we understand the impeccable tastes of our clients. Kitchen remodeling projects are typically high on the list of home improvement projects they desire. Much of the tasks we complete on kitchens are remodeling the space for an open concept that integrates the family living space. Equally in demand is the desire for multiple kitchens, specifically outdoor ones. We are also finding that homeowners want to increase storage space by having us include butler's pantries, double islands and wine storage in the renovation projects.
Contact us to learn how we can impeccably remodel your kitchen.