If you are among the millions of Americans staying at home right now, you are probably developing a new perspective for the meaning of "home."  For many, home sweet home has now become a remote work office, a gym, a school, and the centralized haven for individuals or families hunkered down for the long haul during these unprecedented times.
With all of our new-found time indoors, it's never been a better time to look around your home with a critical eye.  Think about the projects you've delayed because you "didn't have enough time" and weren't ready to tackle them, or perhaps you thought you didn't have the right tools or skills.
Why not take advantage of your extra time at home now and make some positive changes to your home environment?
Easy Home Improvement Ideas
Home improvement doesn't have to be complicated, and even small changes can make a big difference.  We've put together a few ideas to help you get started:
Spruce up the walls:  Adding or changing color on your walls is a simple, yet effective way to change the mood or look of your home.  Consider tackling painting jobs slowly.  For example, commit to completing one room each weekend.  Don't forget to add a fresh coat of paint to doors and baseboards to help your newly-painted room "pop."
Replace batteries and filters:  There's no better time than now to go around the house and replace all of your smoke detector batteries, HVAC filters, and any other battery-powered items.
Improve your landscaping or outdoor areas:  Maybe you have an outdoor area that can use some fresh flowers or plants.  Or, you may even want to create your own "home garden" oasis.  With grocery store shopping more challenging right now, wouldn't it be nice if you could grow a few of your own vegetables and herbs?
Rescreen your windows:  Consider re-screening window screens that might be damaged or worn.  Many hardware stores carry home screen kits with the right tools and materials you need to make your screens like new.  While you're at it, don't forget to wash all of your windows on the inside and outside.
Some additional home improvement jobs may require additional skills but there's a lot of video tutorials available online that you can watch to learn just about anything. Even simple plumbing and electrical tasks can be done by you if you take the time to learn them properly and safely.  There's nothing like the feeling of accomplishment when you learn and apply a new skill.
Bigger Home Improvement Ideas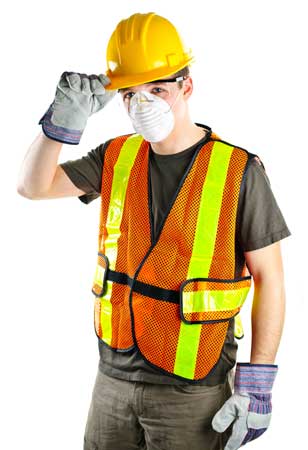 If you've exhausted your list of the easier home improvement tasks, you may want to consider contacting a contractor to help you with the bigger ones.  Here are a few ideas and ways that Prominent Builders and Design can assist you in improving your home:
Bathroom or kitchen remodel
Build out for a home office or gym
New flooring
Backyard patios or decks
During these difficulty times, you may be leery of having a contractor in your home. We can assure you that we are able to offer home remodeling and building services while ensuring your safety and that of our crews.
At Prominent Builders and Design, we are following a specific protocol for how we interact with our customers on any job site.
We have reviewed our policies and expanded them to include masks and gloves at work sites, and an increased regiment for handwashing.
While on site, we always respect social distancing guidelines as much as possible.
These are just a few of the things we are doing differently to serve your needs.  Contact us today and talk to us about your home improvement projects.  Discuss any concerns you may have about health and safety and we will review our policies and approach that all of our workers are required to comply with right now.
The time will come when this pandemic will pass and we will return to normal.  Think about how you can make positive changes today to your home that will last way beyond our current times.