With global demand up and production down for oil and natural gas, predictions are that this will be an expensive winter for many Americans.  The high demand and low supply have caused home heating fuel prices to skyrocket, and consumers will feel this in their pocketbooks as they settle into a cold winter.
The good news is that you can take some steps to improve your home's heating and insulation.  A few home modifications can help to reduce your overall need for heating so that you can better manage your budget.  In this month's blog, we provide helpful tips to prepare your home for cold weather and keep energy costs down.
Protect your home from drafts and leaks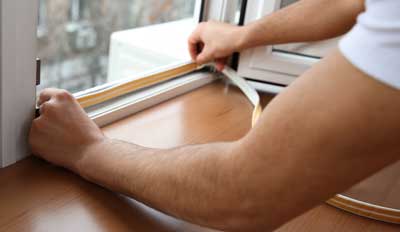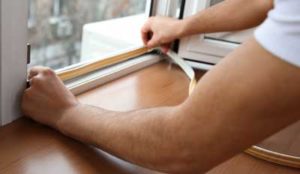 The average home loses about 38 percent of indoor heat from cracks in the doors, windows, and walls.  Most homeowners do not realize how much energy is lost by not properly sealing these cracks, but it is a simple task that all homeowners should do annually.  Go around the home and feel for drafts around door frames or window frames.  Look for open areas where you can seal, caulk, or add weatherstripping to create a better bond between the outdoors and the inside of your home.  Change damaged and old weatherstripping with new materials to add an extra seal to open areas on windows and doors.
Upgrade your windows and doors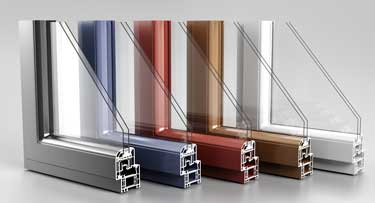 If you have old windows or doors, consider upgrading them to new and improved materials that can significantly increase your home's protection in winter and summer.  Fiberglass doors and Low-E glass on double-paned windows can sometimes improve your heat retention up to 20 percent.  Our consultant from Prominent Builders and Design can work with you on a plan to replace your windows and doors.
Keep blinds and drapes open during the day/closed at night
Harness the warmth of the sun on bright days by allowing as much sunlight in as possible.  The sun will help to warm your indoors throughout the day and you may be able to retain some of that warmth into the evening.  Close the blinds and cover the windows with the drapes at night to prevent the cold air from entering the home and the warm air from escaping.
Check your home insulation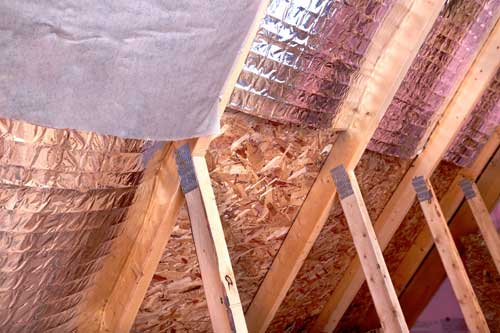 Home insulation has changed a lot over the years, and some older homes may not even have proper insulation in attic spaces or other areas where cold temperatures can enter the home.  Your Prominent Builders and Design consultant can inspect your home's insulation and offer ideas on how to improve overall insulation.  We can work with you to come up with an insulation solution that will keep the heat inside, and work within your budget.
Replace Thermostats with SMART technology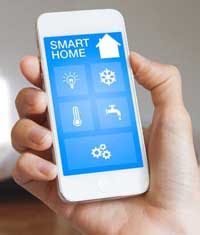 Many of the newer SMART Thermostats are designed to manage the heating and cooling of the home and can "learn" ways to control the indoor temperature in more efficient ways.  Having a programmable thermostat is helpful if you are not home during the day but want a warm home when you get home from work or school.
Consider a tankless water heater
Tankless water heaters provide hot water 'on demand" and save homeowners money by not having to always re-heat and maintain several gallons of hot water when needed.  If you are not able to upgrade to a tankless heater, consider dropping the temperature on your hot water heater.  Even a drop of 5-10° can make a difference in your energy costs.
Even small changes help
There are also some small changes you can do to help your overall energy savings in the home.  These include running any ceiling fans in the opposite direction (clockwise) to circulate warm air down from the ceiling into your rooms.  Additionally, you want to make sure to keep air filters clean and change them frequently for your heating systems.  Dirty and clogged filters prevent efficient airflow and make your system work harder to circulate air.
In addition, you may want to check with your local energy provider for programs and options that can also help you manage energy costs for your home during the winter:
Home Energy Audits
Many energy providers offer their customers energy audits to help them identify problem areas within their homes.  Contact your energy provider to see if they offer a program like this in your area.
Energy Provider Programs
Consider other energy provider programs designed to help consumers manage their energy costs.  For example, Duke Power offers its customers something called Budget Billing, which is a set amount that is billed each month.
If you take proactive steps now to improve your home's interior from the outdoor elements, you may be able to better manage your home energy bills this winter.
Thinking of starting a renovation project? Interested in building a new home? The professionals at Prominent Builders and Design have the expertise needed to help bring your home design, renovation and build ideas to reality. Contact us today to talk about your home project.