In Part 2, we are continuing to look at the advantages of new home construction.  In Part 1, we reviewed some questions for determining your overall floor plan and covered some of the choices that you will make with the interior finishes. We will continue with the ways you can make your new home more energy efficient and use technology to support your lifestyle.
Energy Efficient Homes
New home construction has evolved over the years with more and more ways to improve energy efficiency and keep utility costs down for homeowners.  We examine three considerations for increasing energy efficiency – your roof, insulation, and windows.
Roofs: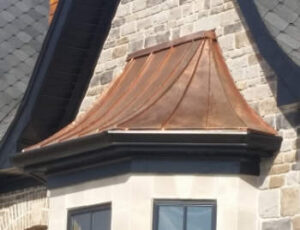 One improvement in new construction is the type of materials used in roofs.  Many of today's new homes are designed with energy efficient materials that absorb less heat and provide a greater barrier for reflecting the sun.

Asphalt shingles have been the primary choice for homes for many years, but this type of roof does not reflect sunlight well and it absorbs a lot of heat.  New homes being built today may use metal or tile as the primary roofing material.  Tile roofs are not only attractive, but durable and can be treated with special reflective coatings to maximize the sun reflection.
Insulation: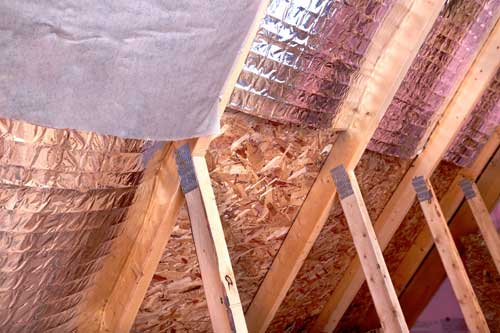 While radiant barrier roofing is considered part of your roof, it is a form of insulation for your home.  Radiant barrier is typically added to the underside of the roof (in the attic) and it is designed to reflect heat and prevent it from entering the heat envelope of the home.
When considering insulation, you should become familiar with the term "R-value."  R-value represents a measurement of how much insulation a type of material provides in the home to keep heat and cold from entering the home.  The higher the R-value, the better the insulation.  There are many options to choose from such as foam, fiberglass, and cellulose.
Windows:
Windows and doors are a vulnerable space in your home, allowing in light but also creating an environment for entering/escaping heat and cold temperatures.  Careful consideration of windows and glazing (glass) is important if you are worried about keeping your home energy efficient.  The type of window is an important consideration in the overall energy efficiency of your windows.  That's because some window styles like tilt-and-turn or casements, provide a greater seal when the window is closed.  Traditional vertical or horizontal sliders like single or double-hung windows, do not have as much seal when closed.
Choosing the right glazing can mean a lot of difference in your home's energy efficiency as well.  Double-paned glass with gas fillers is a great way to protect your home from the elements.
Making an upfront investment in the best windows to suit your home and climate will make it less likely that over time you must replace your windows.
Your home construction consultant can help guide you through the options available to you with your roof, insulation and windows.  They can provide you with a clear understanding of the advantages/disadvantages of different materials and the costs associated with each material.
Smart Technology and Your New Home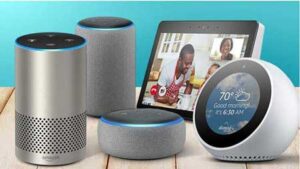 There's no doubt that technology has entered almost every aspect of our lives, including how we use common functions within our homes.  Today, homeowners have many options available to integrate functions such as lighting or temperature technology solutions on their mobile devices.  As home technology has grown in the past ten years, homeowners have retrofitted their homes with a variety of tools such as home security devices, or mobile controlled garage door openers.  However, by retrofitting parts of their homes they may not have a total smart home package.
Building a new construction home gives you the opportunity to think about all the smart technology that would make your life easier and develop a comprehensive smart technology plan.  Basic smart technology may include controlling your lights and heating/cooling from a central location in the home, or on your mobile device.  More advanced smart technology is a network of functions that may be controlled from within or outside of the home, including: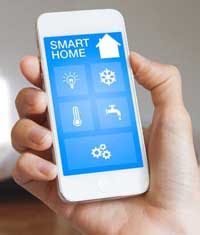 Security and cameras
Interior sound systems
HVAC systems
Indoor and outdoor lighting
Blinds and window treatments
Entryway locks
Plumbing protections such as overflow monitors for pipes
In addition to smart technology that can be built into a new home, today's appliances are Wi-Fi enabled and give homeowners the ability to control them with their mobile devices as well.
If knowing that your load of laundry needs to be put into the dryer is important to you, then make sure to carefully consider appliances that offer smart technology for your mobile phone.   Again, it is helpful to discuss your needs with a home construction consultant to put together the right plan for you.
In the end, new home construction is a great way to personalize your home and make it your ideal living space.  While there are many choices involved in building a new home, the consultants at Prominent Builders and Design can help you through this process from start to finish.